2 issues. Possibly related.
When importing text from Word, select formatting is not carrying over and it includes   in spaces. Lists, some bold, and some headings are coming but not others. For instance, I imported a chapter with H4s and H2s but only the H4s carried over. I do not have Paste As Text selected.
This also results in parser errors in my HTML book exports until I manually remove all the &nbsp: I also get the following error when exporting epubs: "SXWN9000: The parent axis starting at a document node will never select anything".
See attached screenshots of logs.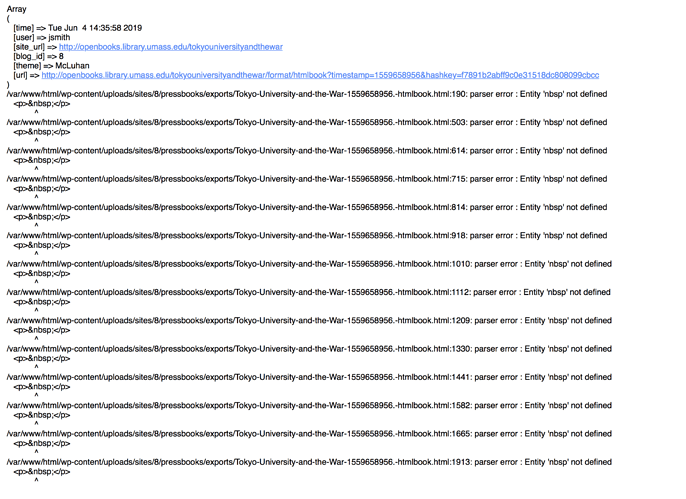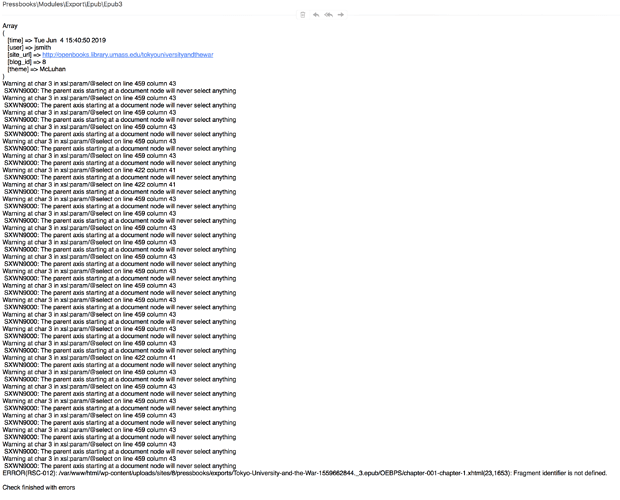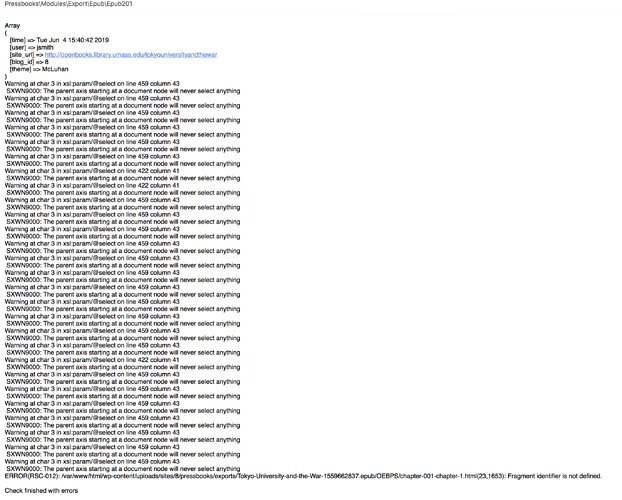 Pressbooks 5.8.1
McLuhan 2.8.1