Aloha team-
We are noticing that characters with kakahō (macrons) appear different than other characters in the text. It almost looks like they are bold, or in a different font.
Regular in-chapter content doesn't appear this way, only the text styled as a heading I believe.
Examples: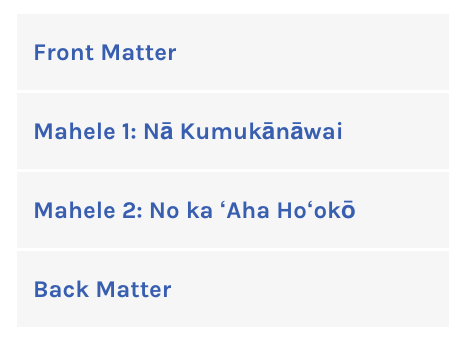 and

Might this be a theme-based issue? I foresee more content using Hawaiian diacriticals in the near future, hoping to find the cleanest way to handle it now.
FYI This book uses the Open Textbooks theme Version: 2.1.1
Mahalo for any pointers!
Billy