I don´ remember where, but a few days ago i find a site where each title is a link to the title itself thanks to an anchor in that title.
For education, several times we need to send a link to our student, normally is just a link to one specific page. Later, the student have to make scroll till he find the content. Some times the page is too long or too complex. If each title have an anchor and also the title have a link to the anchor of the title, it is easy to copy and paste the link of that sentence and send it to our students.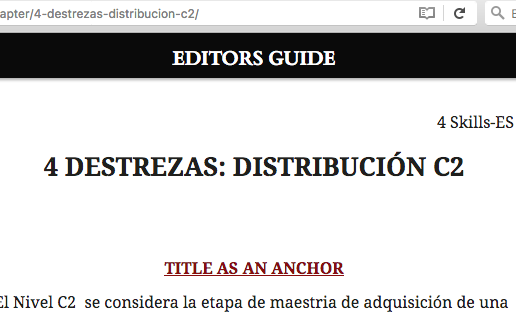 –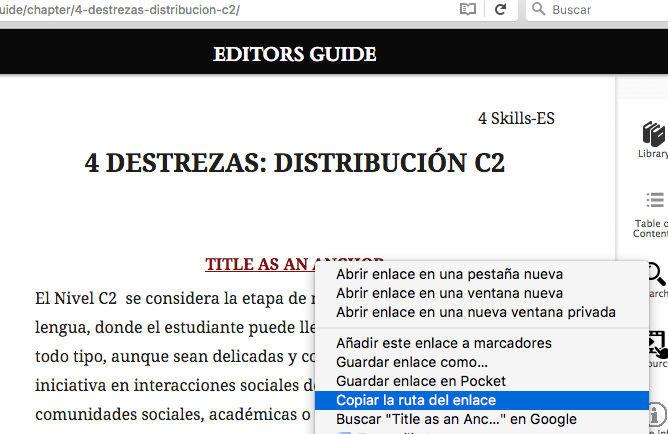 –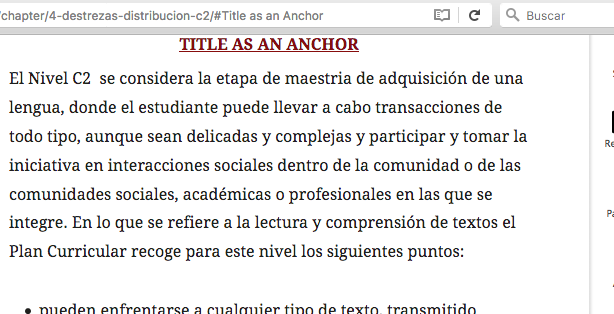 ---
It will make much easy to share content between our students. Or to integrate as a feedback with tools of exercises.