I am trying to help a philosophy professor convert an OER book on logic that was written completely in latex into pressbooks so we can have a responsive web version, and its more easily remixed and adopted.
Things were going ok until we got to the section on truth tables. There are tables upon tables in the books, where the formatting really matters for the content and for clarity. An example screenshot is shared below: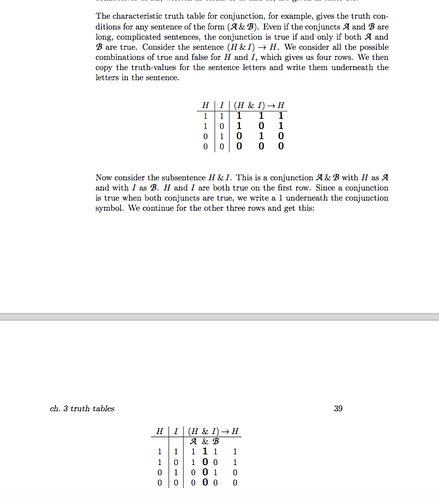 Using the default pressbooks tables, this was the best I was able to do.

I was trying to explore other options, and I went to tablesgenerator.com to try to use it's latex generator to create a table which I had a little more control over the styling. Unfortunately I get an error that the "Formula does not parse." I'm successfully using latex for the logical notation, so I am comfortable with the open and close tags, looking up basics, but I'm not comfortable enough to create a whole table.
Anyone have any suggestions on what I could try next or where to go for help? And also what I can do to make these tables a little more accessible? I am already captioning them and defining table headers, but I can't help but think that it would be terrible for someone to try to get through without inspecting visually.