Do the page with the Table of Contents have the noindex tag on purpose? because google give me that error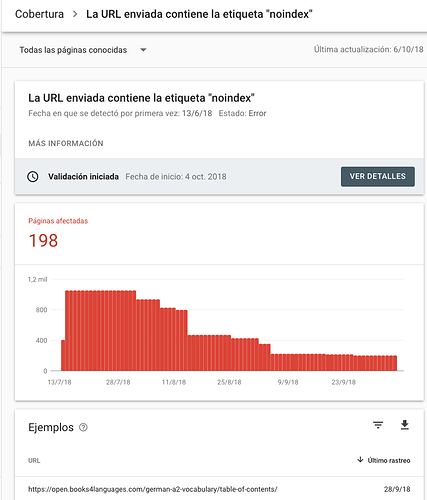 You have additional plugins installed on your network and one of them appears to be adding this. It's not present in Pressbooks code.
I find it from google search console, i did not know how to test it without plugins.
Thanks Ned for the info.
Looks like there's something adding Open Graph tags and probably other SEO things? Hard to tell. Always good to turn off everything except Pressbooks and see if the problem persists. Cheers.
I´m in contact with the plugin author. If we find a solution, I will share, as if someone else use The SEO Framework, the mistake will be the same.
Regards