When we use other languages, in my case "tamil" language, In the table of content, the header comes in English as "content". How do I change or remove this.
See the image for understanding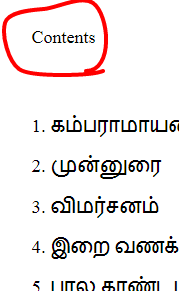 When we submit in KDP, amazon rejects the book, when there is mix of language other than the publishing language.