It looks like you are using Pressbooks 4, is that right?
If you upgrade to Pressbooks 5, they replaced Pressbooks Publisher with a new root theme they called Pressbooks Aldine.
One of the advantages of Pressbooks Aldine is you can customize the site a little bit more, including putting your own branding on it in terms of colors and logos.
Here's my Pressbooks 5 site catalog page with the customizations you are talking about.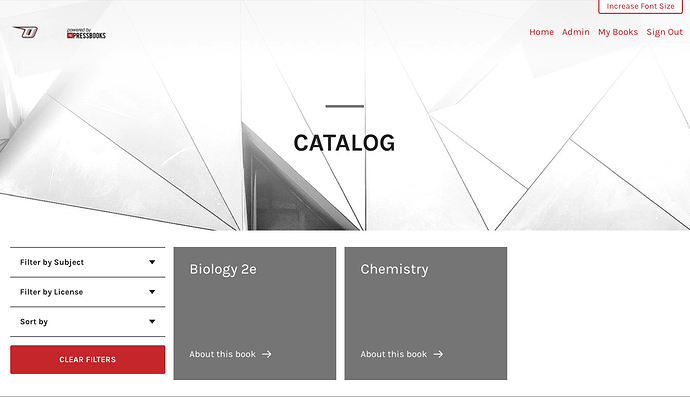 I using Version 5.2.1, This appears on users catalog page on the left side panel.
/**
 * pb_catalog_title allows users to change the catalog title branding.
 * @since 4.3.4
 */
echo apply_filters('pb_catalog_title', 'Pressbooks');