I have installed PrinceXML via gdebi and declared the variable in wp-config.php.
I have still not installed any of the other dependenices thinking that I should be able to export to PDF.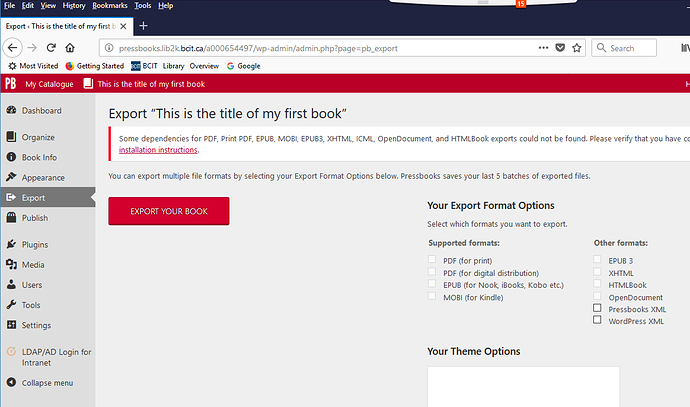 I am presuming the screenshot is visible so I have two questions :
-does it look like I have installed PrinceXML correctly ?
-do I need to install all the dependencies in order to export to a PDF file ?
Thanks