Continuing the discussion from TOC improvements for textbooks/reference books:
Hi, I am pretty new to Pressbooks and I am hoping to find a solution to an issue I'm having with the table of contents that is similar to the topic above.
I would love for the table of contents that is available on the left-hand side to always be visible to the reader as they navigate the book. I noticed that when you navigate from one chapter or section to another, the table of contents will disappear, and you have to click on the toggle (circled in red in image below) for the table of contents to appear again. This makes navigation more difficult to do and less accessible in my opinion. It would be nice for the table of contents to only disappear if I re-click on the toggle button.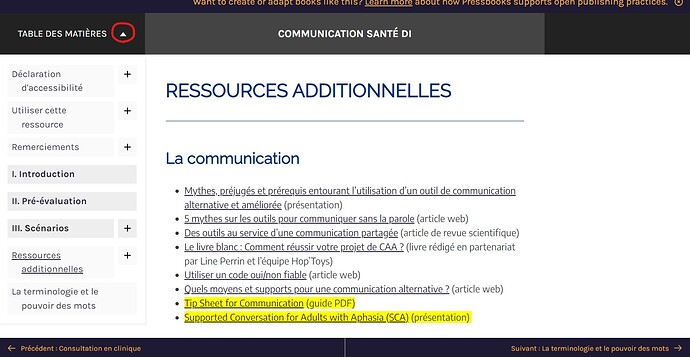 I am not sure if there is an option in a theme to make the table of contents always visible unless the reader clicks on the toggle? Even having some code that could be inserted as a personalized web style to do this would be so helpful.
Thank you very much!