We are using WAVE Web Accessibility Tool to check for accessibility issues in our Pressbooks titles. A common error we're finding is that if the author elected not to "show title," there are empty header and H1 tags for the title in the book and this is causing a WAVE error:
Would like to request that using this feature removes the tag from the HTML.
Full error code: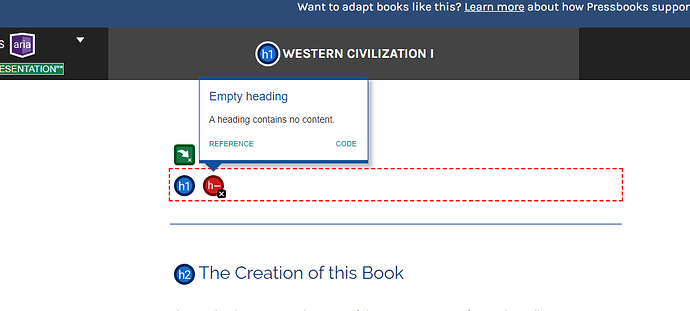 Empty heading
What It Means
A heading contains no content.
Why It Matters
Some users, especially keyboard and screen reader users, often navigate by heading elements. An empty heading will present no information and may introduce confusion.
How to Fix It
Ensure that all headings contain informative content.
The Algorithm… in English
A heading element is present that contains no text (or only spaces) and no images with alternative text.
Standards and Guidelines