A cloned book (http://pb.interns.books4languages.com/ghijkl/) have the image property from the original book (https://pb.interns.books4languages.com/abc-def/). Is that normal?
Also, some fields are empty after the cloning. is that normal?
all the empty fields are non cloned data fields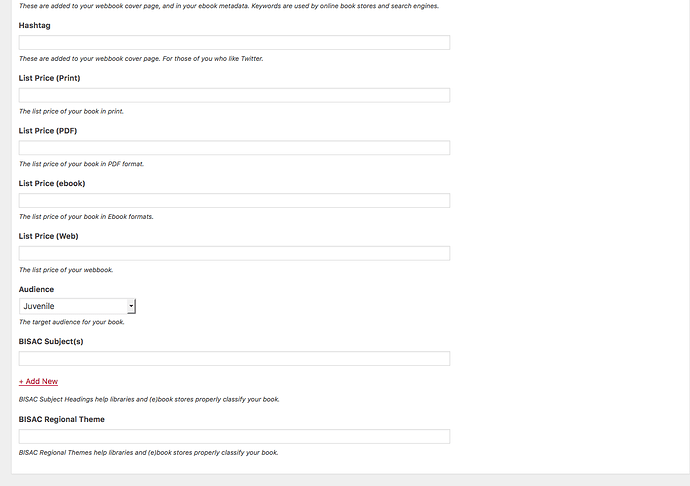 Some of them must be cloned, some of them should not to be… is that sutation evaluated?
Further to Dac's point—we intend to expand the metadata that's cloned in a forthcoming release. However, only core metadata that is exposed via the /pressbooks/v2/metadata endpoint is cloned at this time.
Also, did you take a look to the picture, the line of code of the image itemprop. The url of the jpg belong to another book.
We are going to remove the structured data in meta tags soon in favour of JSON-LD.
The picture URL will be addressed in forthcoming improvements to the clone tool.
It's "normal" because you are using the default book cover image (/plugins/pressbooks/assets/dist/images/default-book-cover.jpg) so the image isn't copied to the new book. If you had a custom cover, it would be copied as part of the cloning process.