Hi there,
Our site catalogue has disappeared. Books should be displayed on the home page, and the catalogue page selection displays the error " No Books Found"
Can be viewed here: https://pressbooks.library.ualberta.ca/
Site settings have been set to show catalog and I have double checked all books are checked to appear in the catalogue and the are set to public.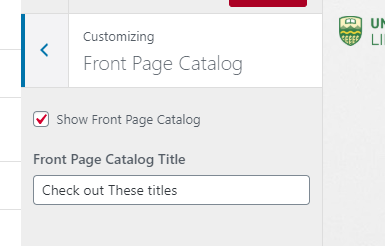 Here is what we are running:
PHP -> 7.4.2
WordPress -> 5.3.2
Pressbooks -> 5.13.0
Pressbooks McLuhan theme -> 2.9.2
Pressbooks Aldine theme -> 1.7.2
Any advice would be greatly appreciated.
Best wishes,
Michelle