Hi all,
I've just heard reports from a user with Admin access to their book that they don't see the 'Chapters' bulk editing option on the Text->Organize page. Here's what they're seeing: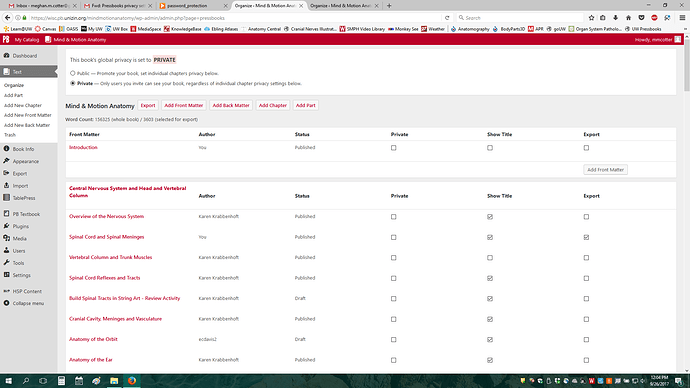 .
Here's what I see (as a super-admin):

When I click chapters–I get a bulk edit option for all the published chapters in a book. They don't have that option, which makes it difficult for them to change things like author/publishing status, etc. en masse. Is this discrepancy intentional? Is there some way that a user (who is a book's administrator) can get to a chapter bulk editing option without knowing the URL directly?